Treatments
Profhilio for skin laxity
Profhilo is an EXCLUSIVE skin remodelling treatment that will give you visible results in just 2 visits. This revolutionary NEW treatment to rival dermal fillers takes just 10 minutes, with 5 injection points into your area of concern. It stimulates 4 different types of collagen and elastin due to the slow release of hyaluronic acid, and it is this stimulation that results in significant improvement of tissue quality.
We start losing a significant amount of collagen, elastin and Hyaluronic Acid after we reach 30. At this age, we should start to consider preserving ourselves. This is the time when many people would consider their first toxin injections as the first lines start to appear. In some, the tissue quality has dropped so significantly that they may look older for their age; however, they may not be ready for dermafillers yet.
This is where Profhilo® fits beautifully.
There is no age upper limit either. In fact, in older patients, we have often seen more dramatic results. 60+ clients need to be managed carefully. For example, if there are deep folds present or the skin has lost elasticity then the combination treatments with Profhilo® may be more suitable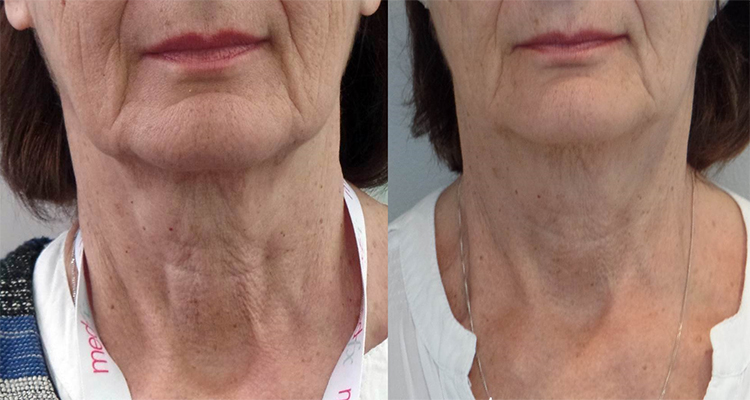 Where can Profhilo be used?
Profhilo is most commonly used for facial areas, but can also effectively be used for rejuvenating the neck, decollete, arms, knees and hands
not ready for dermafillers yet, Profhilo may be the best treatment for you.
Profhilo is not a filler – It is a new Hyaluronic Acid gel, one of the latest innovations to treat the skin laxity by skin bio-remodelling
It actually compliments all other aesthetic or cosmetic procedures by significantly improving the tissue quality
It has one of the highest concentration of HA on the market
Awarded the Aesthetics Award for Product Innovation of the Year

What results can I expect?

After just a single course of Profhilo®, which involves two injectable treatments four weeks apart, clients can expect to see an intense hydration. It makes the skin glow and fine lines can disappear. You'll notice smoother, tighter skin. Even for those clients with very wrinkled skin, an improvement in the texture is undeniable. The treatment can be repeated after six months in cases where more repair is desired.

How long does Profhilo® last?

The results from the Profhilo treatment will most often last for up to six months, but results can differ for each individual.

Prices - Profhilio €850